welcome to The essentials, our weekly series showcasing an essential classic, key to creating a timeless and close closet.
---
Let's face it: laces can be finicky. Fortunately, the market is full of simple sneaker options that offer both style and comfort. Minimalist designs appear in raised fabrics like wool, suede, and linen that make the slip-on sneaker an all-season staple (as do chunky "daddy" sneakers and crisp white sneakers that are already spinning all round. year). Pair it with jeans and a blazer for an everyday look or wear it with a maxi dress for a little understated elegance. Going forward, we have nine options to add to your shoe arsenal.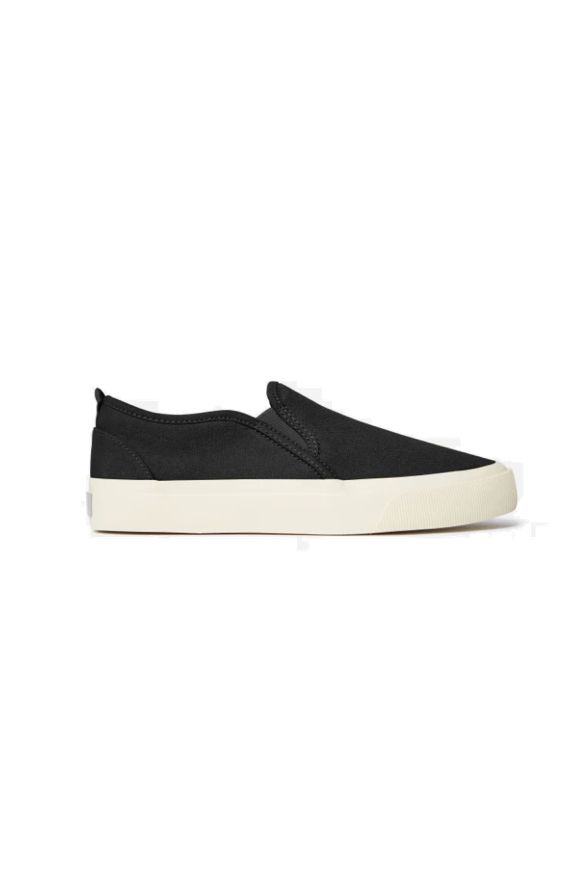 Everlane The Forever Slip-On Sneakers
This fully recyclable sneaker has an ultra light design. Bonus: it is machine washable.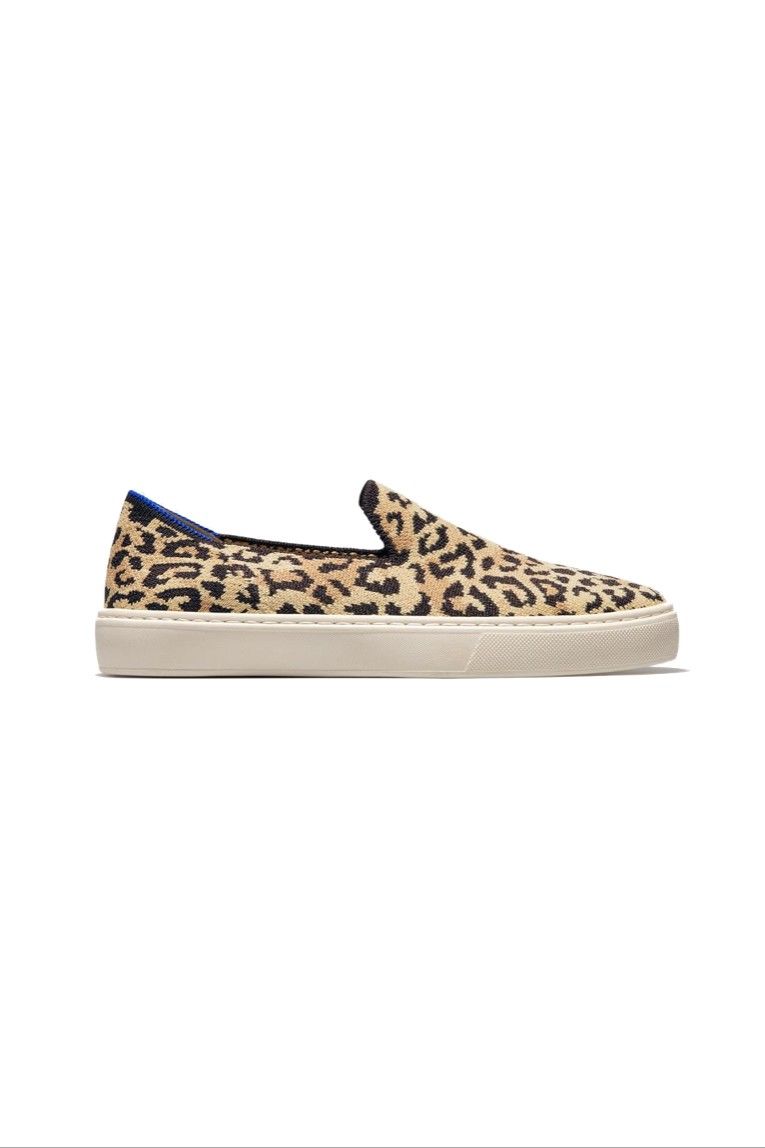 Rothy's basketball
These stylish leopard-knit slip-ons were made from fabric reclaimed from plastic water bottles.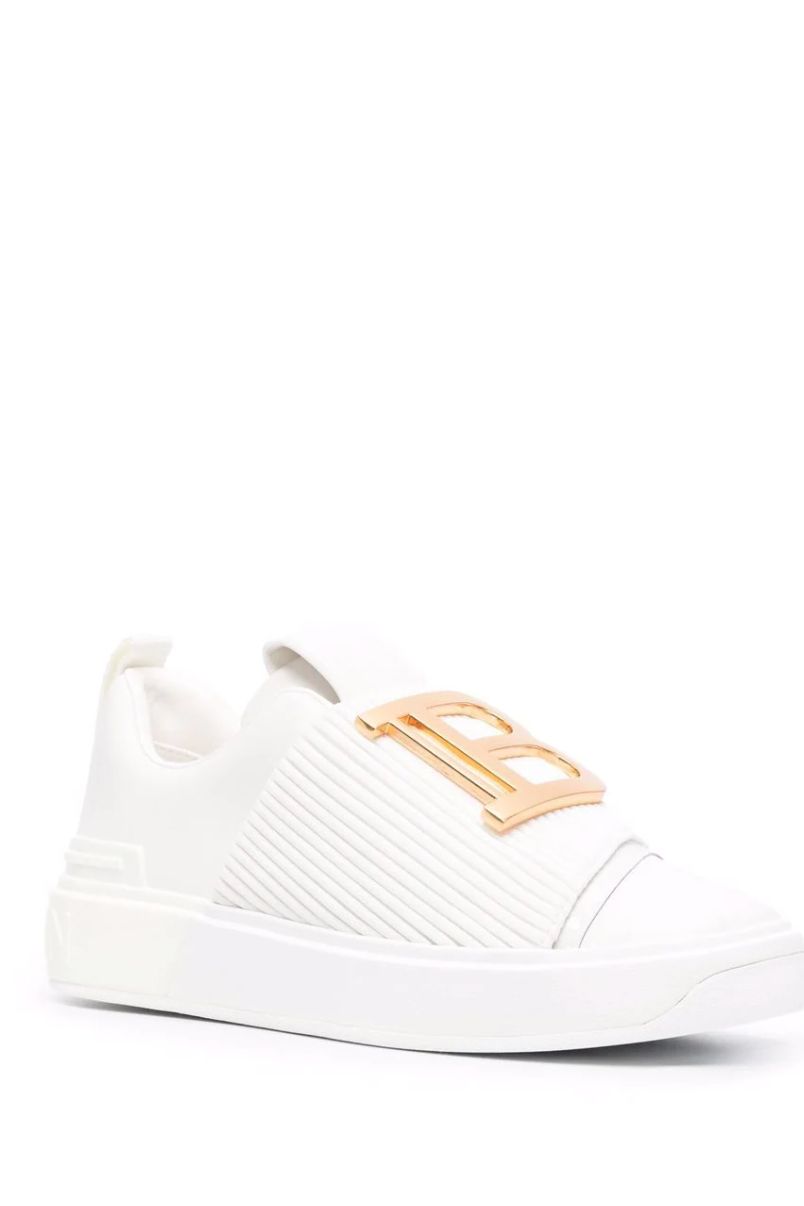 Balmain B-Court Trainers
Slip-ons don't have to be boring. Example: these sneakers adorned with a golden logo as comfortable as they are cute.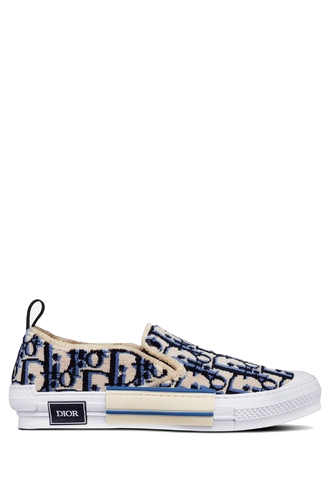 Dior B23 slip-on sneakers
A tapestry construction elevates these everyday sneakers, making them a great option to pair with casual evening wear.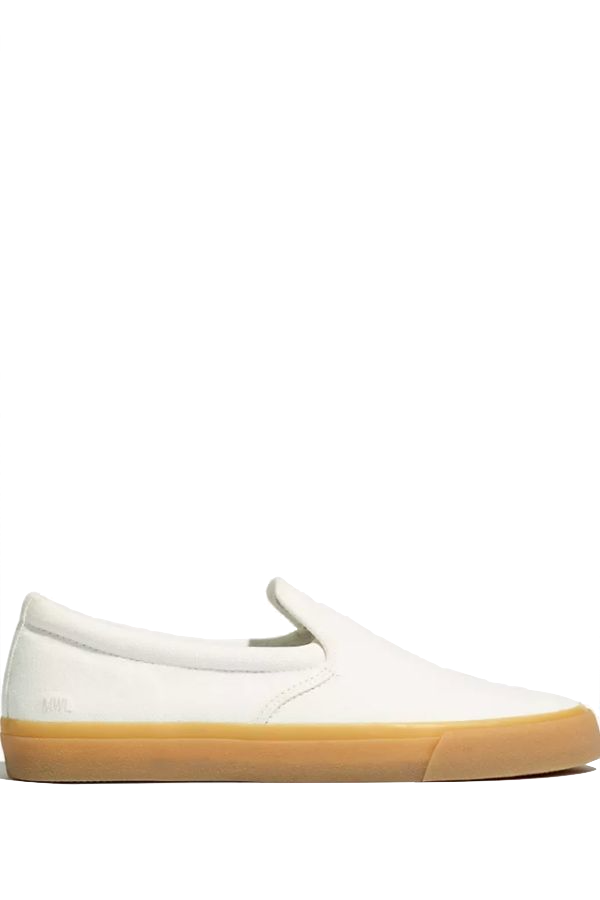 Madewell Sidewalk Slip-On sneakers in recycled canvas
Spice up your walk with these sneakers, made from recycled cotton canvas and natural rubber. They also have a special Cloudlift sole for an ultra-maintained stride.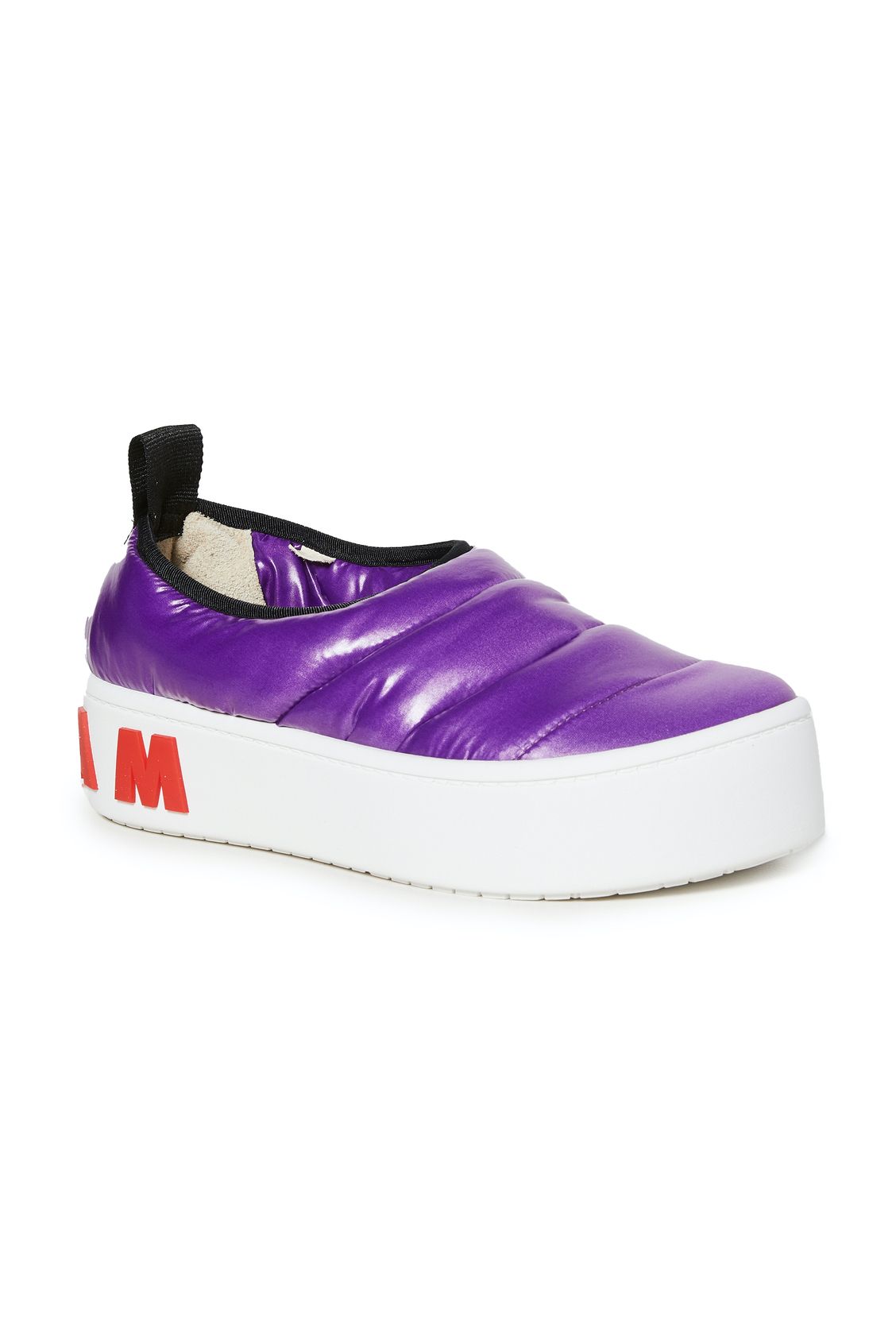 Marni Patte sneakers
Wear these quirky quilted slip-ons at the edge of the slopes on your next ski vacation.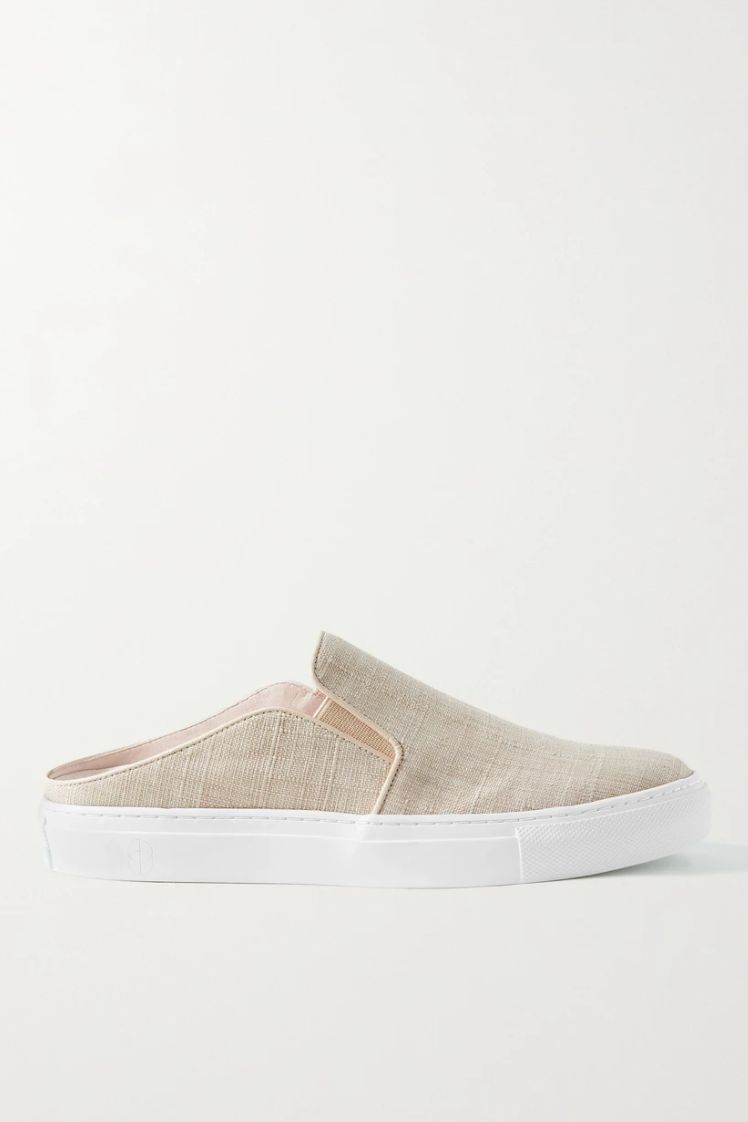 Porte & Paire linen slip-on sneakers
Keep it simple with these clean linen slip-ons that have a backless silhouette for a bit of ease.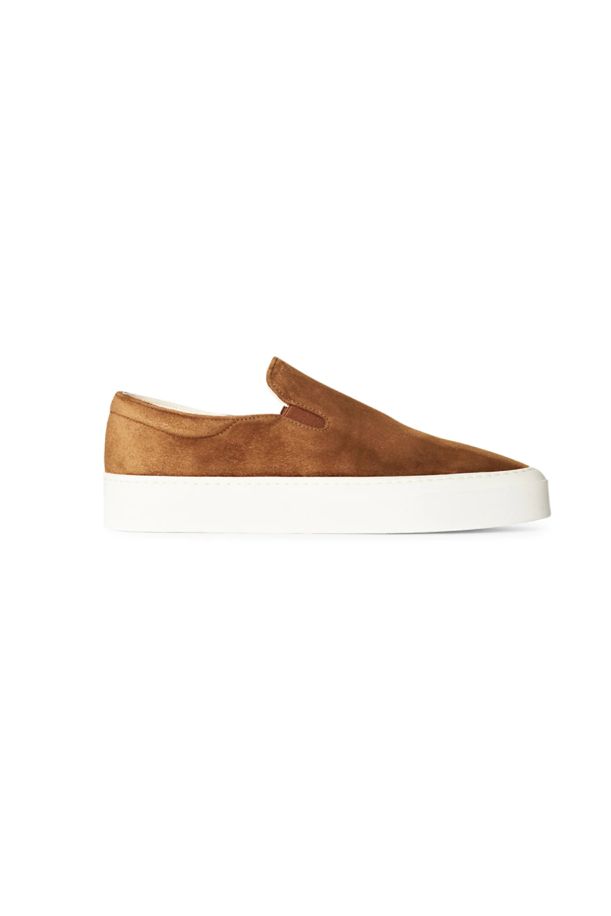 The Row Marie H suede slip-on sneakers
These suede slip-ons in a very chic camel tone will complement your fall wardrobe perfectly.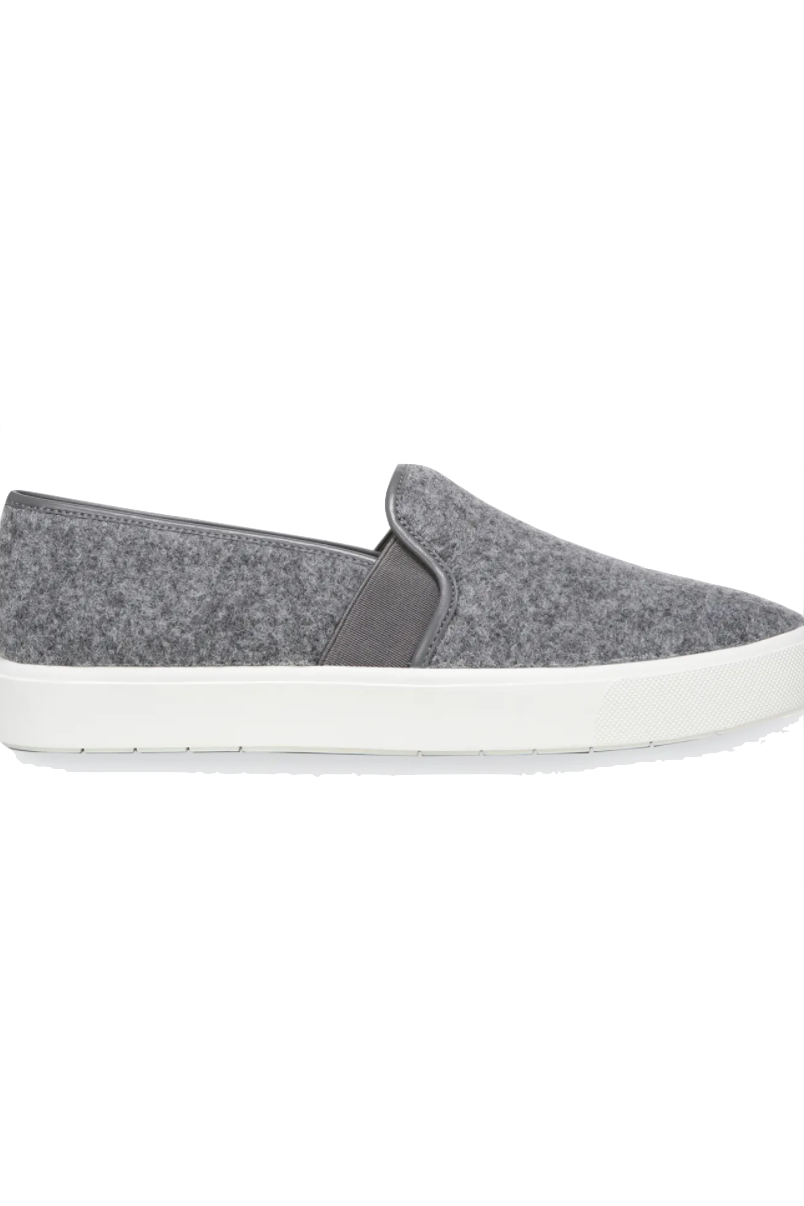 Vince Blair boiled wool slip-on sneakers
These understated slip-ons feature a comfortable woolen exterior. Pair them with a thick sock for extra comfort.
---